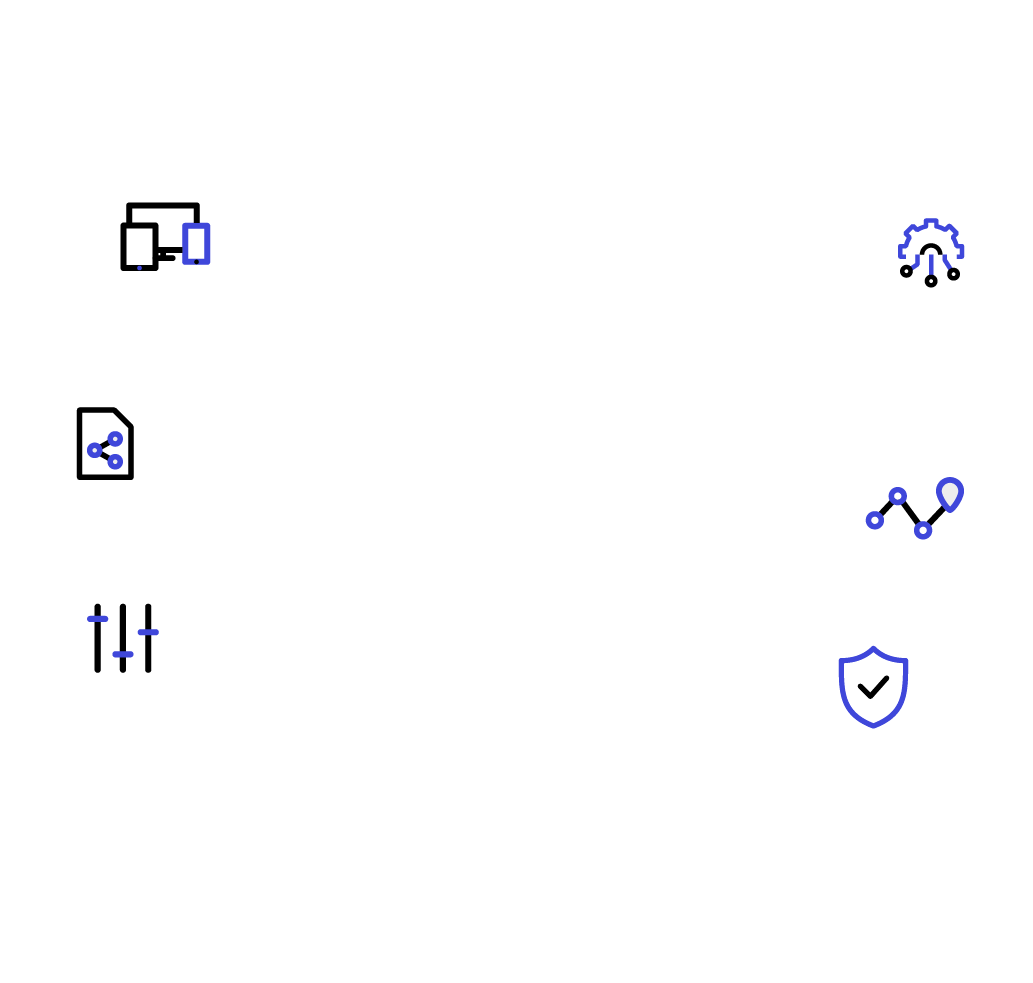 Send and receive your documents with total security.
Filegun makes it easy to send documents and information in a totally secure way.
Provides end-to-end encryption.
Likewise, it allows integration with third-party applications, or existing workflows, and branding.
Protect documents using a PIN or multi-factor authentication (MFA)
Multi-factor authentication (MFA) adds a layer of protection when recipients access the download of documents, having to specify a code that they receive on their phone
Unlike email attachments, Filegun uses strong encryption to protect documents both in transit and in storage.
Easy and fast to use on any device. Simply upload your files and share the secure link with the recipient.
Secure online file delivery with end-to-end encryption, multi-factor authentication, and password protection.
Create your own integration with our Developer API or integrate our widget into your site or web application.
Safe and reliable. It complies with the main data protection regulations. It provides total confidentiality to the transfer.
File delivery tracking. Receive notifications of the delivery and download of the files to the recipients.
Customize your brand image by adding a logo, background image, and color scheme to the portal and emails.
There's nothing to install and the people you share with don't need to sign up. \nWe have made it as simple as possible.
Receive delivery and download notifications
You can track sent files with confirmation notifications when the recipient views or downloads them.
Total privacy and confidentiality
All files are transferred and stored using high-level encryption algorithms and techniques. Multi-factor authentication (MFA) or password protection can be added to the sending.
Encrypted file data is stored in secure cloud environments providing maximum security and GDPR compliance.
The Filegun platform is API-centric
Create your own custom integration and embed secure end-to-end data exchange capabilities into existing workflows.
---
Contact
Widget Filegun
Our secure file upload widget is written in JavaScript, and can be easily integrated into any page or web application.
Contact
Free
To send files occasionally
Download with expiration date
Delivery and download notification
Simplified submission form
Hash code for document certification
Historical control of sendings
Send to multiple contacts simultaneously
Professional
For professional use and sending files often
9,90 €
/ Monthly
Download with expiration date
Delivery and download notification
Simplified submission form
Hash code for document certification
Historical control of sendings
Send to multiple contacts simultaneously